BOGOLAN TEXTIL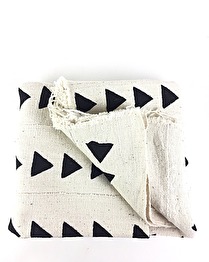 Pris:
850 kr
Inkl. 25% Moms
Art.nr:
BGLN/M
Typ:
BOGOLAN WHITE TRIANGLE
Antal:
BOGOLAN TEXTILS ARE HANDMADE FROM ORGANIC HANDSPUNNED, HANDWOVEN COTTON, AND HANDPAINTED FROM FARMENTED PLANTS DYE.

CAN BE USED AS DRAPERY, AS A THROW ON SOFFA, AS A BLANKET AND FOR UPHOLSTERY.

HANDMADE IN MALI

APROXIMATELY : 112x180 CM

NOTE : DRYCLEANING ONLY.